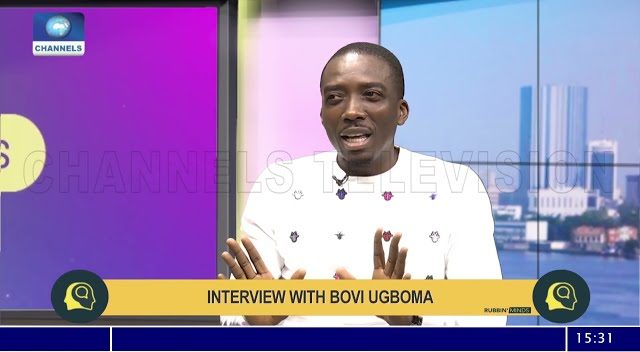 On this Rubbin' Minds conversation with Ebuka Obi-Uchendu, comedian Bovi Ugboma bares it all on comedy, film, his latest release "My Village People", his relationship with AY, cinema culture and more.
On how touring for stand up comedy has changed in recent times, Bovi says, "different cities are opening up in the world now, but in Nigeria for example, we can't do much because I like my full house. So I'm not about to do a show for a restricted number of people because comedy is so intimate, you need to actually bring people together to connect. So personally, until everything opens up again, I don't think I'm going back.
Talking about unity in the comedy sector being a myth, he says "I don't know. Personally, I don't think everybody can like each other. But one thing I know is they don't necessarily hate each other. It's a tricky situation."
He talks about his days of "Night of a Thousand Laughs", how he can't be on a show that runs by a comedian's name and growing to a point where, as a comedian, you really can't be doing 10-minute features anymore.
Concerning his relationship with fellow comedian AY, Bovi says,
I think we just grew apart. I like to do my own thing my own way and then if your style is different from my style, we just grow apart. But we're cool. When I see him, I say what's up.
Bovi also talks about his family and what he achieved from the #EndSARS inspired shirt he wore while hosting the recent Headies Awards.
Watch!