Hey BellaNaijarians!
We officially returned with our monthly friendly competition, where you, the BN community, nominate your favourite small-scale business and the highest nominated business gets a FREE post on the BellaNaija website and BellaNaija social media pages (Instagram, Twitter & Facebook).
The winning business becomes our #BNShareYourHustle feature of the month.
For this month, after a thorough check, the winner is Wunmmies Couture | @wunmmiescouture
***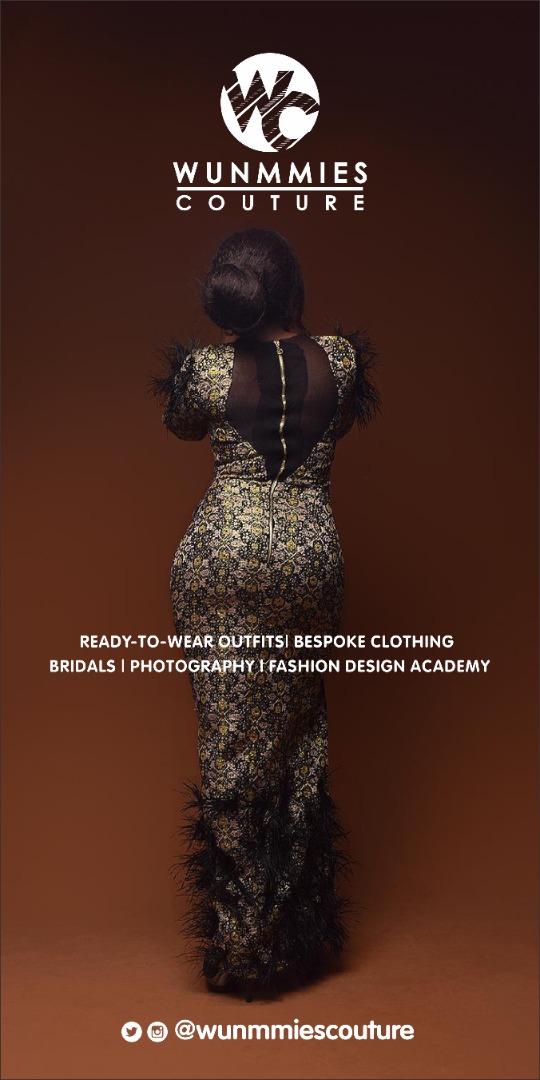 Wunmmies Couture is a fast-growing female fashion brand specializing in bespoke, ready-to-wear clothing.
Their goal is to make unique beautiful, affordable, and versatile designs for women across Nigeria and beyond. While their designs continue to define new frontiers for fashion, their team is renowned for its exemplary professionalism and top-class service.
In line with Wunmmies Couture's mission, they have a fashion design institute to teach and empower the new generation of designers to hone their skills and showcase their styles.
The fashion brand also has one of the best-equipped photography studios in Lagos to help you capture and celebrate life's endearing moments.
You can reach out to them via:
Website: www.shopwunmmiescouture.com or www.wcfashionacademy.com
Instagram: @wunmmiescouture
If you prefer to walk into a store, Wunmmies Couture is located at Moyosore House, 180-182 Ikorodu Road, Onipanu, Lagos and Plot 14 Block 82 Emma Abimbola Cole Street, Lekki-Phase 1, Lagos.